Zindon
Member
Bob, No Disgrace,
Many thanks to you both for your help.
I have been reading the Wayfarer International site, and have come across this picture: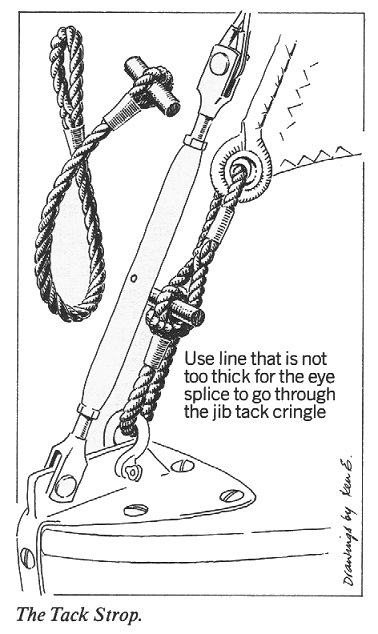 (on this page: http://www.wayfarer-international.org/wit/cruise.daysail/cruisetips/phillips04.htm
This appears to be a product similar to this:


http://www.sailboats.co.uk/Catalogue~Rwo_Fork__Fork_Rig_Screw_140200mm~p_R9010~c4806.html. I have no lever or other device for creating a large amount of tension on the jib/genoa halyard, so would a rigging screw be suitable?
I will be purchasing some cleats to attach to the mast. I do not intend to race the Wayfarer, so have no huge desire to be able to alter sail shape on the go, so the simple solution for the outhaul sounds fine.
No doubt I will have many more questions once the boat is on the water.